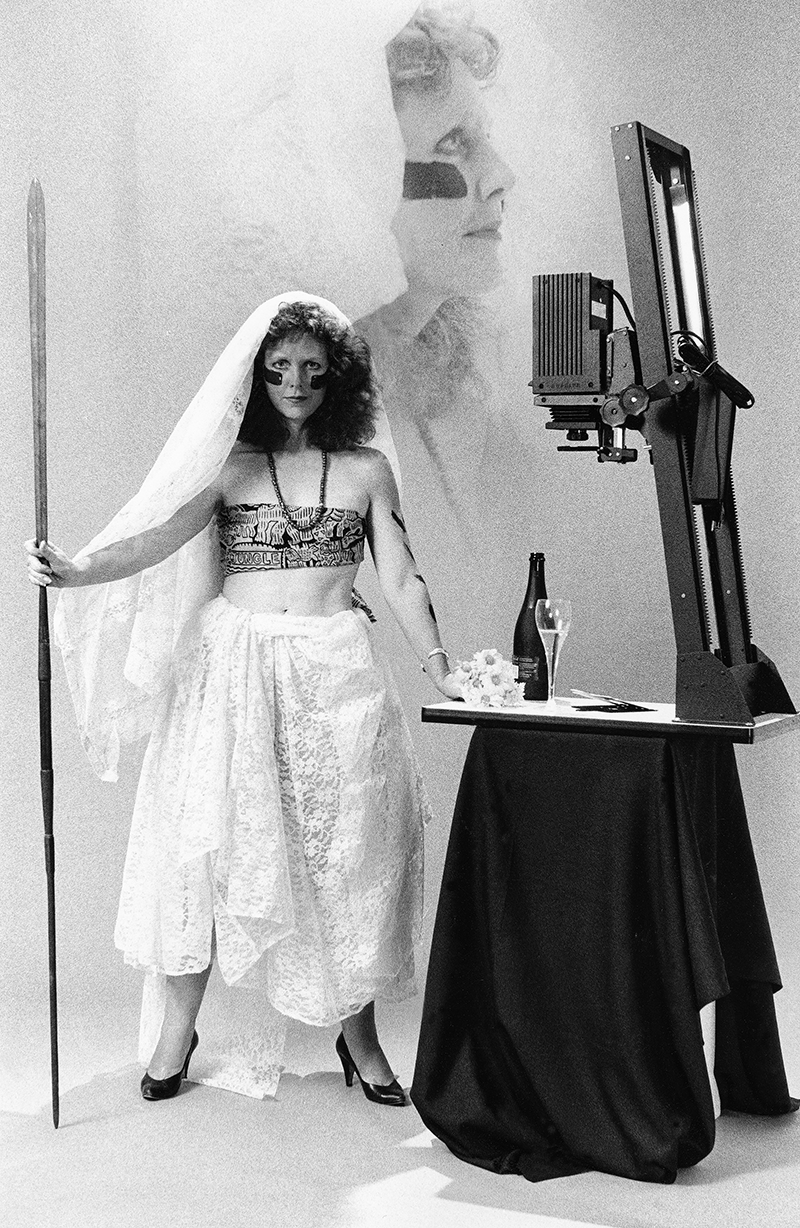 Divine Intervention
It was a fine summer's day in 1974, and my cross-country hitchhiking adventures had taken me far. My first ride that particular morning was along the scenic route from San Francisco to Sausalito.
Crossing the Golden Gate bridge felt like entering new territory; turning down Alexander Avenue; seeing the sun glistening off the bay; hearing the hustle and bustle of eccentrics and well-to-do Sausalitans alike. This was like entering a new world.
My sight-seeing was short-lived as the driver pulled over next to the stop sign at Bridgeway and Gate 5 Road. He told me he needed to get back on the freeway, and this was where he was dropping me off. I grabbed my backpack and watched him drive away before noticing the dazzling red phone booth at the Mohawk Gas Station. I made a brief phone call and started on my way.
Yet again, my wanderings were promptly halted in their tracks, as I realized I'd left my wallet in that shiny red booth. By the time I retraced my steps, my wallet had moved on and found a new home in someone else's pocket.
In the wake of losing all my cash and identification, I couldn't have grasped it at the time, but everything had culminated into this perfect moment.
Soon after losing my wallet, I was aided by an exuberant and vocal member of the Gate 5 Waterfront Community. He led me with long, adventurous strides down a rickety dock with an archway shaped like a dragon, fashioned entirely out of sardine can lids. The Old San Rafael Ferry boat lay before us in all its rustic beauty. We crossed the threshold and entered a floating neighborhood.
It was the first time I'd seen such a haphazard congregation of boats tied closely together on rickety docks. As evening set in, I could hear the clanking of dinnerware as soft light from kerosene lamps and candles emanated from the boats. Someone was strumming a guitar further down the dock. There was that unforgettable tinkling noise that boats make when the water moves. I knew at that moment I'd be staying. There was an immediate connection. This felt like HOME.
Many of my neighbors talk about their first moments on the Waterfront and how they came to this place. Some "arrived" as their cars ran out of fuel coming down Waldo Grade, while others were told of the allure of the Sausalito Waterfront by friends they met while travelling in India. Regardless of the means, their response upon arrival was similar to mine: they felt a strong attraction to the Waterfront, a soothing of the soul too comforting to turn away. What we found, created, and loved about this place was a life close to the elements and to each other. What later became apparent was the bond among neighbors. As Jane Koestel, Project Coordinator for the Gates Cooperative would say, "All for one, one for all. The Whole...caring for the Individual, the individual caring for the Whole. Otherwise this wouldn't work." No one was in control of another. We all had to singularly and collectively decide to get along.
And so we embarked on this Grand Experiment of a floating community. It would flourish into a charming, crusty, and timeless place; an eccentric, but civilized, offshore suburb of Sausalito.
Donlon Arques, the "Godfather of the Sausalito Waterfront", owned the property from Johnson Street to Yellow Ferry Harbor. It was his free spirit and "come aboard" philosophy that laid the groundwork for generations of young people to set up camp along Richardson Bay. Thus emerged an era of creative living in the well-manicured, well-to-do town of Sausalito.
That is what attracted me to the low-cost artist community 45 years ago. For the first 9 years I was there, I did not photograph. I purposefully put down my camera in order to live and breathe this experience, rather than observing through the lens. In 1983, rumors were spreading like wildfire that we were soon to lose our beloved Gate 6 ferry boats, the entrance to our neighborhood, the Charles Van Damme, and the Issaquah. This is when I began photographing in a serious way. Knowing there was great change on the horizon, each person and structure took on greater significance.
My "formal" photo documentation covers 1983-2005. This is a pictorial glimpse into the lifestyle, and most importantly, the community that emerged from it along the Sausalito Waterfront. The photos tell the story of Waterfront folk; their eccentricities; their hardships; their joy in a lifestyle they have chosen and cherish.
Welcome.